TBILISI IVANE JAVAKHISHVILI STATE UNIVERSITY MEDICAL-DIAGNOSTIC CENTER (GENERAL DIRECTOR - ACAD. Prof./Dr. NINO BERIDZE MD ) REPRESENTS A JOINT CLINICAL BASE OF ORGANISATION GESTOSIS-SOCIETY FOR THE STUDY OF PATHOPHYSIOLOGY OF PREGNANCY, INTERCONTINENTAL ACADEMY OF MEDICAL-SOCIAL SCIENCES (IAMSS), NATIONAL INSTITUTE OF HEALTH MANAGEMENT - GEORGIAN UNIVERSITY OF SOCIAL SCIENCES, THE SCHOOL OF PUBLIC HEALTH SCIENCES





PHAGE THERAPY CENTER

ALEXIS INTERNATIONAL MEDICAL & BIOLOGICAL SCIENTIFIC RESEARCH CENTRE
www.ga-40.com

OUTPATIENT DEPARTMENT CARAPS OGASH
www.carapsmedline.ge
E-mail: feridemed@yahoo.com , alfamedilab@yahoo.com

CATHEDRAL BOARDS AND DEPARTMENTS OF THE OB/GYN, OGASH IAMSS, NATIONAL CENTER FOR THE STUDY OF PATHOPHYSIOLOGY OF PREGNANCY AND FETUS ATTACHES PARTICULAR IMPORTANCE TO THE APPLICATION OF MODERN DIAGNOSTIC AND THERAPEUTIC TECHNOLOGIES IN THE PATHOGENESIS OF GESTOSIS AND MISCARRIAGES. BASED ON THE ESSENTIAL PROPERTIES OF HORMONAL CHANGES, AUTOIMMUNE PROCESSES, CHRONIC VIRAL AND MICROBIAL INFECTIONS, AS WELL AS MEDICAL-GENETIC FACTORS THE ORGMETHOD CABINET HAS DEVELOPED A DIAGNOSTIC AND THERAPEUTIC-OBSTETRIC SYSTEM OF PREPARATION FOR PREGNANCY AND STEP-WISE SUPERVISION OF THE CONDITION OF FETUS AND MOTHER DURING PREGNANCY, BASED ON THE STANDARDS OF MODERN INTERNATIONAL REPRODUCTIVE AND FETO-MATERNAL MEDICINE.

USING NEW TECHNOLOGIES DIAGNOSTICS AND TREATMENT OF FETUS AS PATIENT IS CONDUCTED (BY COMBINING NON-MEDICATED AND APPARATUS METHODS).

SIDE BY SIDE WITH VARIOUS FORMS OF HORMONAL AND ANTIPHLOGISTIC MEDICAL PREPARATIONS A DIFFERENTIATED THERAPY IS APPLIED WITH BACTERIOPHAGE IMMUNOGLOBULIN, APOPTOSIS AND INTERFERON INDUCTORS. OF SPECIAL IMPORTANCE IS THE USAGE OF MODERN EFFERENT THERAPEUTIC METHODS, SUCH AS EXTRA CORPORAL OPERATIONAL HEMOCORRECTION – PLASMAFEREZ AND HEMOPHOTOMODIFICATION WITH INFRARED LASER AND RADIATION OF BLOOD WITH HELIUM-NEON LASER. THE EFFERENT METHODS ARE SUCCESSFULLY USED DURING GESTOSIS, AUTOIMMUNE DISTURBANCES AND CHRONIC IVC SYNDROME, FOR THE PROPHYLAXIS AND TREATMENT OF HEMORRHAGE AND HEMORRHAGIC SHOCK AND FOR THE PROPHYLAXIS AND TREATMENT OF VARIOUS KINDS OF LABOR ACTIVITY ANOMALIES. CHILD-BEARING AND ALL KINDS OF OBSTETRICAL OPERATIONS ARE CONDUCTED WITH THE EFFECT OF MAXIMUM ANESTHESIA THROUGH THE APPLICATION OF MODERN ANESTHETIC TECHNOLOGIES.

IN 2010 - prof. Avtandil Chkheidze - OGASH Chairman & President established INTERNATIONAL CONSULTING CENTER "MARRIAGE AND FAMILY" (DIRECTOR Prof. NINO BERIDZE MD, GENERAL INTERNATIONAL EXPERT, 38. D. Agmashenebeli ave. 0102 Tbilisi, Georgia
e-mail: nino0527@gmail.com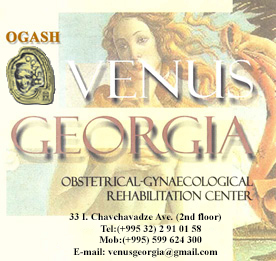 Venus Georgia OGASH Academy Presents OGASH Library, Selected Proceedings, Guidelines and Practical Recommendations,

GMM FARCO PRODUCTS for babies

Psychotropics and other CNS medication

CONSENSUS GUIDELINES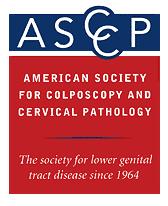 Management of Women with Human Papillomavirus (HPV)
Management of Women with Cervical Intraepithelial Neoplasia or Adenocarcinoma in situ

Polysan IAMSS OGASH
Tsikloferon & Reamberin















Information important for Experts
IAMSS Russian publications: Hepatitis . . .
Polyoxidon . . .
Êàïèëàð . . .

Laboratorial Medicine Standards
C o n s e n s u s IAMSS OGASH MPISRL



Immunoserological assay in couples with high risk misscarriage






Dilated Capillaries

IN 2008 OGASH ORGANMETHODCHIEF - ESTABLISHED MEDICAL CENTRE "MARRIAGE AND FAMILY +" IAMSS OGASH
IN 2006 ORGANMETHODCHIEF - AVTANDIL R. CHKHEIDZE ESTABLISHED
Obstetrical and Gynaecological Rehabilitation Centre OGASH IAMSS "Venus Georgia" for consultation
patients and dispensary treatment in four directions:
1. pathogenesis therapy
2. metabolic correction
3. functional rehabilitation
4. psychological rehabilitation

www.venusgeorgia.ge
e-mail: contact@venusgeorgia.ge
venusgeorgia@caucasus.net

The Interventional Radiology Service
Ultrasound Education and Research Centre "GEOJEFF"
(DiRECTOR PROF. MALKHAZ MIZANDARI)

Professor-Consultant of Interventional Radiology Service
of National Center for the Study of Pathophysiology of Pregnancy & Fetus, Tbilisi, Georgia
http://www.gestosis.ge/eng/26_7.php
Chairperson of Georgia OGASH Board;
Correspondent Member of World OGASH Bord
Correspondent Member of IAMSS
General Expert of OGASH MPISR Laboratory named after Dr.Ernst Rippmann
http://www.gestosis.ge/eng/26_8.php

The Interventional Radiology Service is established by Ultrasound Education and Research Centre "GEOJEFF"at Tbilisi State Medical University Central Clinic.
Director of Interventional Radiology Service is Professor Malkhaz Mizandari.
This Service performs Ultrasound Guided Diagnostic and Imaging Guided (Ultrasound and Combined Ultrasound-X-Ray Guidance) Low-Invasive Treatment Procedures.
The Diagnostic Procedures – fine needle and core biopsy under real-time ultrasound control using percutaneal approach is performed to abdominal organs (liver, pancreas, kidney, adrenal, retroperitoneal masses), breast, thyroid, soft tissues; rectal and vaginal approach is used for organs of small pelvis (ovary, tube, prostate, Douglas pouch)
The Treatment Procedures are performed under real-time Ultrasound or Combined Ultrasound-X-Ray control.
Ultrasound Guidance – aspiration, rinsing, sclerotherapy procedures using percutaneal approach - abdominal organs (liver, pancreas, kidney, adrenal, retroperitoneal masses), breast, thyroid, soft tissues, subcutaneal neural plexus (for anesthesia); rectal and vaginal approach is used for organs of small pelvis (ovary, tube, ectopic pregnancy, prostate, Douglas pouch).
Combined Ultrasound-X-Ray Guidance – drainage procedures using percutaneal approach is performed to abdominal organs, intra and retroperitoneal fluid collections, soft tissues (cholangiostomy, cholecystostomy, nephrostomy, pancreatic and other intra and retroperitoneal fluid collections drainage); Portal Vein Thrombus Mechanical Destruction and Catheter-Directed Local Thrombolysis
Since 2006 "GEOJEFF" Centre and Interventional Radiology Service of TSMU Central Clinic Interventional Radiology Service collaborates with Organization Gestosis Affiliated and Sponsored Hospitals (OGASH).
Interventional Radiology Service is ready to start Electro-Chemical Therapy (ECT) and Radio-Frequency Ablation (RFA)

The Ultrasound Education and Research Centre "GEOJEFF" – the Affiliated Centre of Jefferson Ultrasound Research and Education Institute (JUREI) of Thomas Jefferson University (Philadelphia, PA, USA) is established in 1998. From the very beginning "GEOJEFF" Centre operates in strong collaboration with Tbilisi State Medical University (TSMU). Since 2006 "GEOJEFF" Centre collaborates with Organization Gestosis Affiliated and Sponsored Hospitals (OGASH).

"GEOJEFF" Centre operates the post-graduate training in Diagnostic and Interventional Ultrasound for Medical Doctors. The training starts with basic 12 week postgraduate Certificate Program in Diagnostic Ultrasound entitled "General Course in Diagnostic Ultrasound", which might be followed (if required) by fellowship to get deeper knowledge and practical skills in definite spheres of Diagnostic and Interventional Ultrasound. During the whole training period the program participants are allowed to use the comprehensive educational material of "GEOJEFF" Centre; from the very beginning of the program they attend and, after the basic training course completion, perform clinical examinations and participate in ultrasound guided interventions.
The training program includes the following spheres of Ultrasound:
Physics and Instrumentation
Abdomen
Ob/Gyn
Small Parts
Echocardiography
Vascular and Neurological Ultrasound
Musculoskeletal Ultrasound
Interventional Ultrasound (Percutaneal, Rectal and Vaginal Diagnostic and Low-Invasive Treatment Procedures)
"GEOJEFF" Centre is provided with modern diagnostic and education equipment, comprehensive education material and operates in Georgian, Russian and English. "GEOJEFF" Centre is located at TSMU Central Clinic.
Policy Statements:
Required attendance – 90% of educational time
Policies of students selection – the main rule is nondiscrimination of the applicants. Admittance decision is made by Medical Director and Program Manager together. Sufficient knowledge of Georgian, Russian or English is required
Objectives for the program – sufficient theoretic knowledge and technical skills of program students. Test control of the 12 week basic certificate program – pre and post test examinations are provided by Jefferson University. If successfully passed the post-test (70% and more correct answers) the program graduate is awarded The Certificate of Commendation issued by JUREI and "GEOJEFF" Centre. If the graduate fails passing post test, he (she) gets the Certificate of Attendance issued by "GEOJEFF" Centre. After the completion of the whole program the participant is awarded the "GEOJEFF" Centre certificate representing the practical skills of participant.

Required Documentation:
Medical Doctor Diploma; filled "GEOJEFF" Centre Application Form with passport size photo; Passport photocopy
note: documentation for visa issuing is not in above mentioned list
Contact
Address: 19, Margiani st., Tbilisi, 0186, Georgia
Phone/Fax : (995 32) 311 494
Mobile: (995 99) 500 119
e-mail: geojeff@ip.osgf.ge
WEB site - http://www.tju.edu/jurei/affiliate/georgia.cfm

M.Mizandari, MD., PhD.
Professor of Radiology
Medical Director - "GEOJEFF"- Ultrasound Education and Research Centre







IN 2005 - prof. Avtandil Chkheidze - OGASH Chairman & President established OGASH Library Centre and IAMSS Web library , a centre of wisdom and information for those who need scientific support and encouragement.
By the desired location of this unique library in Georgia, especially the medical profession of this country is privileged for its easy access.



IAMSS Web-Library and OGASH Library Centre

NATIONAL MEDICAL LIBRARY

We dearly hope that library is a living part of medical practice and research in Georgia, its knowledge and presented results may add such to the health and well-being of the Georgian population.
The basic knowledge about EPH – Gestosis (wrongly called "pre-eclampsia") is incorporated in the OGASH Library, part of the National Medical Library of Georgia in Tbilisi, Georgia. It will be the starting point for further research in the fields of EPH – Gestosis, the most frequent and most deadly complication of a normal pregnancy. It is killer #1, with the baby 100 times more in danger than the mother is is. Its importance is presented by the fact that up to 60 % of all perinatal fetal deaths are in one way or other connected with EPH – Gestosis. Also with the fact that 98% of all perinatal death occurs in developing countries (WHO) More than half of them could be prevented by applying the knowledge about EPH – Gestosis.
These facts illustrate the urgent need for research in this important field of human reproduction. We are still at the beginning of your knowledge. This research requires a lot of help, financial support and fine scientific minds


IN 2004 BY THE INSTRUCTIONS O.G. SECRETARIATS GENERAL ESTABLISHED A SPECIAL OUTPATIENT DEPARTMENT POST PARTUM EXAMINATIONS OF GESTOSIS PATIENTS.



IN 2003 PROF. AVTANDIL CHKHEIDZE ESTABLISHED THE MODEL OGASH MULTI-PROFILE INTERNATIONAL SCIENTIFIC-RESEARCH LABORATORY (MPISRL) NAMED AFTER DR. ERNST T.RIPPMANN

METHODS:
Immunoferment F-E3, DHEA-S, 17-OH-PROG, CA-125, CEA, CA-15-3, TORCH-STD-s, complex investigation of the activity of autoimmune processes: APS, ACA, A-ß-CG-Ab, A-a-FP-Ab, A-Insul-Ab, A-Prol-Ab, A-TRO-Ab, h-TG, A-hTG-Ab, AOA, ASA, ANA, ds-DNA, Neopterin index, CRP index, Free Testosteron.
Radioimmune, immune-fluorescence (Time-Resolved) Prl. LH,FSH, Test, Estrad, Prog. T4, FT4, T3, FT3, TSH, TSH-ultra, Cort, AFP, ß-CG, h-TG, A-hTG, F-hCG, GH, Neonatal-TSH, "Reglan- test","Apoptosis Index" - CD95+ .
Phase contrast microscopy (oncological and microbiological diagnostics). Colpocervical Material by methodology of. Prof. G. Miniello.
Reproductive telemedicine. Complex Telediagnostics Colpocervical and endometrial materials.
PCR diagnostics.
Broadened bacteriological investigation of biological tissue and inoculant, with the assessment of sensitivity of preparations (including phages) to pathological agents (antiviral, antibacterial and antimycosis preparations).
Vibro-electric hemostasiometer (DESAGA).
Biochemical tests (broadened coagulometry, hemostaziogram) aPTT, ATR, AT-III, Lupus Index, Factor V, Protein C, FM-test, Fis-test.
Urinalysis: 17-KS, 17-OKS, assessment of glucose in blood.
Immunoincompatibility of couple (ABO, RH, Kell, Duffy, Kidd, MNSs, HLA, A,B, C,
DR (Loci). Index hystocompatibility (HLA) between couples.
Detection antierytrocyte (complete and incomplete) and antileucocyte (anti-HLA) antibodies.
Immunogram-index immunoregulatority Th/Ts, Immunoglobulin levels: Ig G, Ig A, Ig M.
Methods of examination for immunoincompatibility married couples. Out & during pregnancy.
Typification by immunochemical method of specifically marked antibodies with the assessment of antigen HLA-DR II ("de-Luca's test"), HLA-B27, HLA-G.
New ultrasonodiagnostic standards in OGASH - NATIONAL CENTER FOR THE STUDY OF PATHOPHYSIOLOGY OF PREGNANCY AND FETUS
The Interventional Radiology Service
Ultrasonongraphy investigation with the color doplerometry, Colpocervicoscopy
Ultrasonongraphy Contrast Pelveosonography, Colpocervicoscopy.
The Functional State of uterine tubes
The following forms of diagnosticums (set) are applied:

- PerkinElmer ™ life science www.perkinelmer.com
- IBL

Inverness Medical – Professional Diagnostics
www.orgenics.com
www.determinetest.com

High Technology Diagnostic Laboratory
IAMSS OGASH MPISRL

FETUS AS A PATIENT INSTITUTE PHILIPPINES
Dr. Corazon Yabes Almirante
Past President O.G.
Hon. Academician of OGASH
CHAIRPERSON OF INTERCONTINENTAL ACADEMY OF MEDICAL-SOCIAL SCIENCES (IAMSS)
PRESIDIUM CHAIRPERSON OF IAMSS OGASH
Chairman of the SECTION (DEPARTMENT) FETUS AS A PATIENT, FETUS AS A PERSON of Intercontinental Academy of Medical-Social Sciences
P R E S E N T S:






FETUS AS A PATIENT INSTITUTE
PHILIPPINES
Philippine Chidren's Medical Center Quezon Avenue, Quezon City
Philippines 11 00
Fax. : ++63 2 924 7952 , ++632 372 3358
e-mail: cora3@ibm.net , cora313@yahoo.com
http://www.fetus2007.com/institute.html
More Info


Secretary General OG/SSPP
Honorary Academician of OGASH
Dr.SANJAY GUPTE MD,DGO, FICOG,LLB

Member of St.Committee OG, Society for the Study of
Pathophysiology of Pregnancy (SSPP)
Professor of OGASH Academy
Senior Lecturer of CSPP
Winner of Ernst Theodor Rippmann Medal de Onoare 2009
SubContinental(INDIA) Chairman of OGASH
Presidium Member of IAMSS
President OG SSPP 2009/2010
President of 42nd World Congress on Clinico PathoPhysiology of Pregnancy
Member of St.Committee OG,
Society for the Study of Pathophysiology of Pregnancy(SSPP)
President FOGSI
Director Gupte Hospital and Center for Research in Reproduction, PG
Institute for Gynec&Obst
National Consultant in Medicolegal and and ethical Issues in Obst&Gynec
Elected Member of Maharashtra Medical Council
e-mail: guptehospital@gmail.com
guptehospital@rediffmail.com



[CERTIFICATES OF ELECTION]

PRESENTS: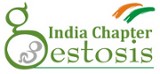 GUPTE HOSPITAL
www.guptehospital.com