2007 39th Meeting in Singapore
President of the OG 2006 / 2007
Congress President, 39th ICPP
Dr .Anamalai Loganath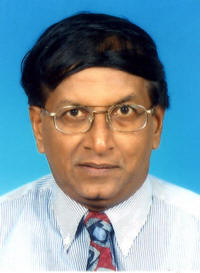 Honorary Academician of OGASH,
Correspondent Member of WORLD OGASH BOARD
Chairperson of Presidium Intercontinental Academy of Medical-Social Sciences
National University of Singapore. Faculty of Medicine Department of Obstetrics and Gynaecology
5 Lower Kent Ridge Road, Singapore 119074
e-mail:obgannam@nus.edu.sg

2008 40th Meeting of the OG
For mainly technical reasons the planned 40th meeting 2008 in November in Malta had to be cancelled. In preparation of this meeting quite some time and efforts have been invested. For this reason this cancelled meeting will be recored in the History of the OG as the 40th Meeting of the OG in 2008. As a more important fact we mention that the offered papers and abstracts for 2008 will be publsihed in a Congress Volume by the OGASH -series of scientific presentations.


41st Meeting of OG/SSPP
Abu Dhabi UAE
13-15 November 2009
PROF. MAGDY ALFARAMAWY, MD
HONORARY ACADEMICIAN OF OGASH
OGASH Professor
OG Steering Committee Member
President of the 41-st International Congress OG of (SSPP)
Fetal Medicine Section Chairman
Chairperson of Presidium of (IAMSS)
Honorary Consultant to OGASH Academy - CSPP
Fellowship U.C.L (London) Fetal Medicine
Membership E.A.G.L (Europ.Ass. of Gyne.Lap.)
Prof. Obs./Gyne in Military Medical Academy (EGYPT)
Medical Director Adam Medical Center
Mobile ++971 50 76 21 052
Phone ++ 971 02 67 67 366
Fax ++ 971 02 67 67 399
Mail Address 32866 Abu Dhabi - U.A.E.
e-mail: magdy205@hotmail.com
www.gestosis2009.com
www.egyicc.com





[CERTIFICATE OF ELECTION]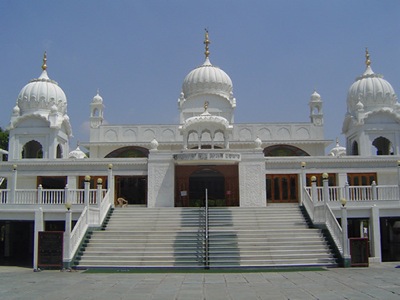 Secretary General of World Organization Gestosis
Dr.SANJAY GUPTE MD,DGO, FICOG,LLB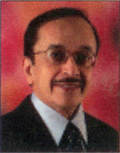 Honorary Academician of OGASH
Member of St.Committee OG,
Society for the Study of Pathophysiology of Pregnancy (SSPP)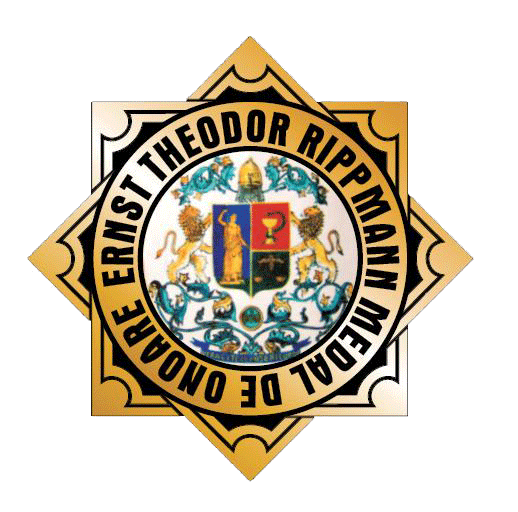 Professor of OGASH Academy
Senior Lecturer of CSPP Winner of Ernst Theodor Rippmann Medal de Onoare 2009
SubContinental(INDIA) Chairman of OGASH
Correspondent Member of World OGASH Board
Presidium Member of IAMSS
President OG SSPP 2009/2010
President of 42nd World Congress on Clinico PathoPhysiology of Pregnancy,
Organisation Gestosis (OG) on 27,28&29th August 2010 in Pune, India
Member of St.Committee OG,
Society for the Study of Pathophysiology of Pregnancy(SSPP)
FIGO Ethics committee Co-Chair (since 2017)
President FOGSI
Director Gupte Hospital and Center for Research in Reproduction, PG
Institute for Gynec&Obst
www.guptehospital.com
National Consultant in Medicolegal and and ethical Issues in Obst&Gynec
Elected Member of Maharashtra Medical Council
e-mail:guptehospital@gmail.com
guptehospital@rediffmail.com





CV & ACADEMIC DATAS





CERTIFICATE OF ELECTION



Prof. Ayşe Kafkaslı MD
Chairperson of Steering Committee
of the Society for Study of Pathophysiology of Pregnancy (SSPP), Organisation Gestosis (OG)
President of the Turkish PerinatologySociety
President OG SSPP 2010/2011
President of 43rd International Meeting of Organisation Gestosis (OG)
Correspondent Member of World OGASH Board
Chairman of the Turkish OGASH,
OGASH AcademyProfessor,
Perinatology Section Chairperson of Intercontinental Academy of Medical-Social Sciences(IAMSS)
E-mail: akafkasli@perinatoloji2011.org
www.perinatoloji2011.org

Minutes of the meeting of the OG Steering Committee- Istanbul click here

OG Steering Committee Meeting : Jakarta- Agenda 1
Message from Sanjay Gupte
To: Avtandil Chkheidze

Respected His Excellency Prince AVTANDIL R. CHKHEIDZE,
Steering Committee meeting of the Organization Gestosis will be held on 6th may 2012 evening before welcome dinner of the Gestosis conference-Jakarta to discuss the following agenda.
The venue & exact timing will be conveyed to you shortly

1. Introduction of all the members
2. Comments if any on the minutes of the previous meeting (attached with this mail)
3. Developing Gestosis learning course for various levels of health workers.
4. Online journal.
5. Encouraging countries to establish chapters in respective countries.
6. Planning future meetings

Dr. Sanjay Gupte, MD, DGO, FICOG, LLB, FRCOG.
Secretary General Organization Gestosis
Honorary Academician of OGASH
OGASH Professor
IAMSS Chairperson
President FOGSI 2010
National Convener "Save the Mother & Newborn National Initiative"
Secretary General World Gestosis Organization
Member Central Supervisory Board of PCPNDT Act
Member Ethics Committee, Medical Council India
Chairman Ethics Committee of Maharashtra Medical Council
National Coordinator, National Eclampsia Registry
Ex Hon Associate Professor B J Medical College, Pune
Director Gupte Hospital and Center for Research in Reproduction,
PG institute for Gynec & Obst
National Consultant in Medicolegal and ethical Issues in Obst and Gynec


118, Alex. Panagouli,
153 43 Athens Greece
Tel.: 0030 210 6074200,
Fax: 0030 210 6074222
md@mdcongress.gr




INFORMATION ABOUT 45th MEETING OF GESTOSIS

THE 45th INTERNATIONAL MEETING of GESTOSIS ORGANIZATION
will be held 6th-8th DECEMBER 2013, KIFISIA, ATHENS.
The President of the 45th Meeting of Gestosis
Aris Antsaklis, Professor of Obstetrics&Gynecology,
University of Athens.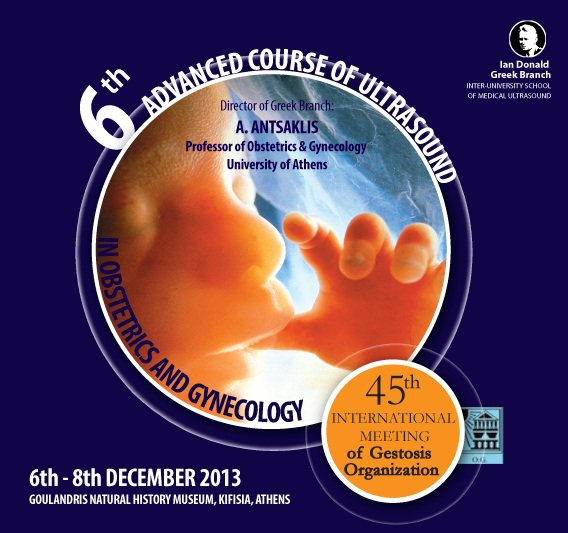 46 th ICCP in Tokyo, Japan
September 18 (Thus) to 20 (Sat), 2014
at Keio Plaza Hotel Tokyo, Japan, conjointly with the
35th Meeting of Japan Society of Hypertension in Pregnancy.





MESSAGE FROM Masao Nakabayashi:

Dear Prof. Avtandil R. Chkheidze (OG Steering Committee Members),
It is our great pleasure to inform you that the 46th International Congress on Pathophysiology of Pregnancy (OG Meeting) will be held from
September 18 (Thus) to 20 (Sat), 2014, at Keio Plaza Hotel Tokyo, Japan, conjointly with the 35th Meeting of Japan Society of Hypertension in
Pregnancy.
We are proceeding with the preparation for the Congress to make it fruitful and appreciate your generous support.
We hope you will make well known to the colleagues about the Congress, and hope a lot of participants would attend the Congress.
We look forward to welcoming you in Tokyo, Japan, next September.
For further information, please refer to the website:
http://og2014.ibmd.jp/en-index.html
Thank you for your always kind support and sincerely yours,
Masao Nakabayashi, MD.
President of the 46th International Congress on Pathophysiology of Pregnancy
Professor, Director, Imperial Gift Foundation AIIKU Maternal and Child Health Center
5-6-8 Minami-Azabu, Minato-ku, Tokyo 106-8580, Japan
TEL&FAX:81-3-3473-8352, Email: mnaka@aiiku.net
[46th International Congress on Pathophysiology and Pregnancy]
Date: September 18(Thus) -20(Sat), 2014
Venue: Keio Plaza Hotel Tokyo
Nishi-Shinjuku 2-2-1, Shinjuku-ku, Tokyo 160-8330, Japan
TEL 81-3-3344-0111, FAX 81-3-3345-8296
http://www.keioplaza.com
http://og2014.ibmd.jp/en-index.html

GREETING FROM

PRESIDENT
MASAO NAKABAYASHI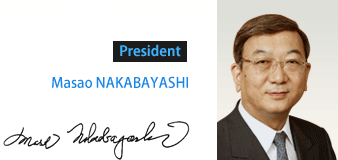 &

VICE-PRESIDENT
SATORU TAKEDA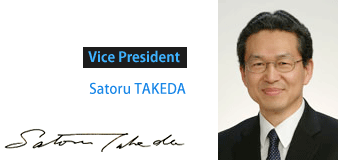 Originally being founded by Professor Rippmann of Switzerland for the study of EPH Gestosis (preeclampsia / eclampsia), the International Congress on Pathophysiology of Pregnancy (International Meeting of Organization Gestosis (OG) ), has been held annually in Europe, the
Middle East, Asia and Oceania. In the recent years, its focus has been expanded to the study of pregnancy complications and management for high-risk pregnancies, thereby greatly contributing to promote and provide better quality perinatal cares in both developed and developing countries equally. The 46th International Congress on Pathophysiology of Pregnancy shall be held in Japan as a result of requests from many nations together with the support of the Japan Society for the Study of Hypertension in Pregnancy. We believe this forthcoming Congress greatly enhances
and supports the health and welfare of both mothers and babies in all of the countries.



47th OG/SSPP INTERNATIONAL CONGRESS
PROF. ALEXANDER PAPITASHVILI
OG/SSPP CONGRESS PRESIDENT


Steering Committee Meeting WOG [World Organization Gestosis] MINUTES
December 16th 2017, FACULTY ROOM, Park Inn by Raddisson,
Sankt Petersburg