Prof .Ioan Munteanu

, Academ., MD. PhD,
Hon. Academician of OGASH
President of the Romanian Society of Human Assisted Reproduction
Bega Cli

n

ic.Department of Obstetrics & Gynaecology
RO 1900 Timisoara. Romania
Tel.: +40 56 191 747
Fax. : +40 56 913 478
Moblle +40 95 23 00 22
e-mail

:

ioan_munteanu@rdslink.ro
imunteanubega@hotmail.com

Prof Josef G .Schenker,
President of International Academy of Human Reproduction.
Professor of Obstetrics and Gynecology at The Hebrew University of Jerusalem
Department of Obstetrics & Gynaecology Kiryat Hadassah
OG SSPP President 1983, 1998
Hon. Academician of OGASH

ACTIVITIES: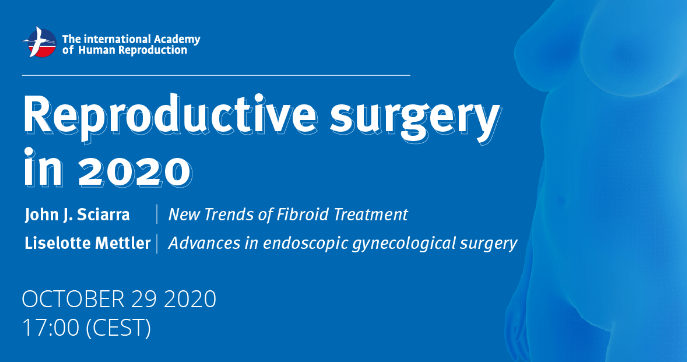 ΡΟΒ 12000 ΙΙ
91120 Jerusalem, Israel
Tel.: +972 2 677 77 79
e-mail:sQhenker@cc.huji.ccc.il
Prof .Masao Nakabayashi,
Hon. Academician of OGASH
Hon. Member of the Romanian Society of Obstrectics and Gynecology
President of Japan Society of Perinatology
Director, Imperial Gift Foundation
AIIKU Maternal and Child Health Center
5-6-8, Minami-Azabu, Minato-ku,
Tokyo 106-8580, Japan
Tel.&Fax : +81-3-3473-8352
e-mail: mnaka@aiiku.net

Prof. Shigeru Saito,
JAPAN OGASH REGIONAL SUBCOMMITTEE CHAIRMAN (ELECT 2004),
Main Professor - consultant of molecular biology and immunology of
OGASH MPISR Laboratory for consensus Prof. and Chairman,
Editor-in-Chief of the International Journal of Reproduction, Toyama, Japan.
University of ToyamaGraduate School of Medicine and Pharmaceutical Sciences for Research Integrative Oriental and Western Medicine
Integrative Oriental and Western Medical Sciences Professor, President
World Congress Organiser (Nara, Japan (October 14-17, 2020))
Editor-in-Chief of the International Journal of Reproduction, Toyama, Japan.
e-mail: s30saito@med.u-toyama.ac.jp

Prof Lorella Battini DM, PhD,
Academician Secretary General IAMSS OGASH
Vice President of World OGASH Board
OG-OGASH University Dean and PRESIDENT
Hon. Academician of OGASH
Chairperson of Presidium IAMSS
Honorary Consultant to OGASH Academy - CSPP
Professor of OGASH
GENERAL COORDINATOR OF OGASH INSTITUTIONS
CONTINENTAL (EUROPE) CHAIRMAN OF OGASH
Tel/Fax: 0039 0587 420279
Cell-Phone: 333/7997070
e-mail: lorella.battini@gmail.com
Prof. Loudmila E. Mourachko
President of Russian Association of gestosis
Head of the dept. for Pregnancy Pathology
Russia, Moscow, Oparin street, 4
Tel/fax: +7 095 438 0788


Prof .Lucio Zichella
Hon. Academician of OGASH
Universita degli Studi di Roma " La Sapienza"
Direttore 1 st Isituto di Clinica Ostetrica & Gynecologia Policlinica Umberto 1
Viale del Policlinico 155
00162 Roma, Italy
Tel.: +39 06 4450 368
Fax. : +39 06 4450 368
e-mail: zichella@flashnet.it

World Gestosis Organization

Dr.SANJAY GUPTE MD,DGO, FICOG,LLB
Secretary General OG/SSPP
Honorary Academician of OGASH
Professor of OGASH Academy
Senior Lecturer of CSPP
SubContinental (INDIA) Chairman of OGASH
Presidium Member of IAMSS
FIGO Ethics committee Co-Chair
President FOGSI
Director Gupte Hospital and Center for Research in Reproduction, PG
Institute for Gynec&Obst
www.guptehospital.com
National Consultant in Medicolegal and and ethical Issues in Obst&Gynec
Elected Member of Maharashtra Medical Council
e-mail:guptehospital@gmail.com


Prof. Ayşe Kafkaslı
Turkey
E-mail: kafkasli.aysel@gmail.com


Prof. Noroyono Wibowo
Indonesia
E-mail: wibowonoroyono@yahoo.com


Dr. Annamalai Loganath
Singapore
E-mail: loganath_annamalai@nuhs.edu.sg


Prof. Greg Rice
Australia
E-mail: Greg.Rice@bakeridi.edu.au


Prof. Girija Wagh
Organizing Secretary Gestosis 2010/2016
India OGASH Chairperson
SECTION CHAIRMAN OF IAMSS OGASH
OGASH FACULTY PROFESSOR
INTERNATIONAL EXPERTS GENERAL COORDINATOR OGASH
NEW CONCEPTS IN CLASSIFICATION OF HYPERTENSIVE DISEASE IN PREGNANCY



[CERTIFICATE]



[CV]

PROFESSOR AND HEAD, OBSTETRICS AND GYNECOLOGY
BHARATI VIDYAPEETH UNIVERSITY MEDICAL COLLEGE, PUNE
India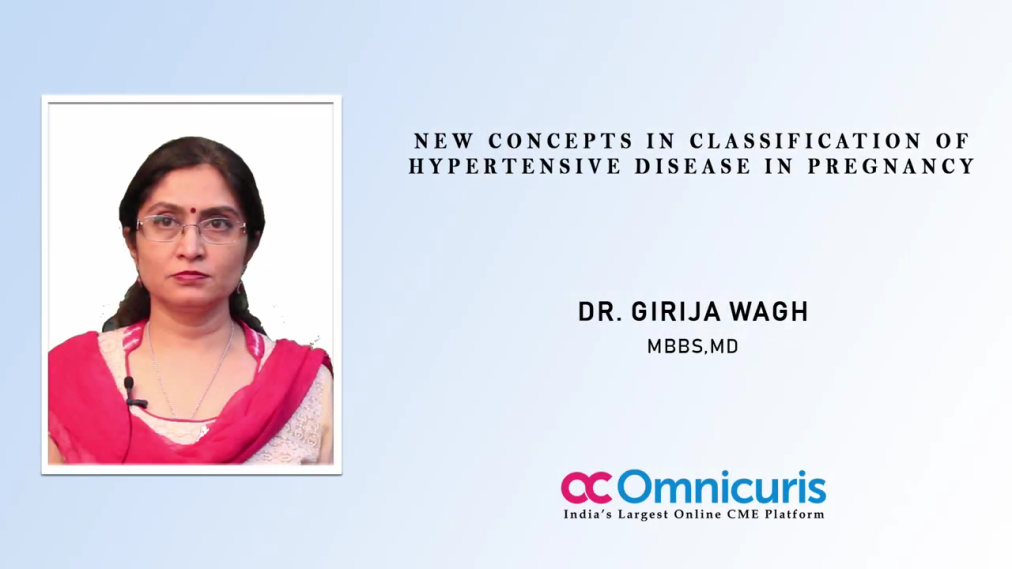 web: https://drgirijawagh.com
E-mail: girijawagh@gmail.com


PROF. ALEXANDER PAPITASHVILI
HON ACADEMICIAN OF OGASH
PRESIDENT, INTERNATIONAL SOCIETY FOR STUDY THE PATHOPHYSIOLOGY OF PREGNANCY,SINCE 2014.
CORRESPONDENT MEMBER OF WORLD OGASH BOARD
OG/OGASH INTERNATIONAL EXPERTS GENERAL COORDINATOR (ELECT)
2014-2015 OG/SSPP PRESIDENT
47th OG/SSPP INTERNATIONAL CONGRESS PRESIDENT
E-mail: ampsmpge@hotmail.com

ACTIVITIES:
President of GSSA Annual Convention and International
Medical Conference MEDICINE IN THE NEW MILLENNIUM


PROF. ARIS ANTSAKLIS
45th OG/SSPP INTERNATIONAL CONGRESS PRESIDENT
Professor of Obstetrics&Gynecology
University of Athens
E-mail: arisants@otenet.gr
3.
Consulting Committee


After their congresses the presidents of the OG become a member of the Consulting Committee.

Prof. Η

e

ίπί Stamm, Baden, Switzerland
Prof. Bohumir Vedra, Prague, Tschechoslovakia Prof. Werner Schreiner, Zϋrich, Switzerland
Prof. Maher Mahran, Cairo, Egypt


Prof. H.M.D Bergstein, Den Haag. Holland

Prof. Asim Kurjak. Zagreb, Jugoslavia
Prof. Bruno Salvadori, Parma, Italy


Prof. Μ. Janish., Vienna, Austria
Prof. Claus Goecke, Aachen. Germany
Prof. M.Suzuki, Sendai, Japan
Prof. Fernando. Bonilla-Musoles, Valencia, Spain
Prof. S. Dasgupta, Jamshedpur, India
Prof. David Jenkins. Cork, Ireland


Prof .Saul Κί

zer

, Caracas, Venezuela
Prof. Laszlo Kovacs, Szeged, Hungary
Prof. Ben Douglas, Jackson, Mississippi, USA
Prof. Belmiro Patri

cio

, Porto, Portugal
Dr. Cora Yabes Almirante, Manila, Philippines
HON. ACADEMICIAN OF OGASH
Prof. Ioan Munteanu, Timisoara, Romania
HON. ACADEMICIAN OF OGASH
Prof. Masao Nakabayashi, Tokyo, Japan
HON. ACADEMICIAN OF OGASH
Prof. Josef G. Schenker, Jerusalem, Israel
Prof. Ζ

eyi

Cao, Beijing, China
Prof. Hein Odendaal,

C

ape Town, South Africa
Prof. Ioan V. Surcel, Cl

u

j Napoca, Romania


Prof. Sandor Bagdany, Budapest, Hungary

Dr. Ratko Matijevic MD. Phd. MRCOG, Correspondent-member of the World OGASH Board Croatia O

GASH

Regional Subcommittee Chairman


Prof.

Roger James Pepperell

, Adelaide, South Australia, HON. ACADEMICIAN OF OGASH.

PROF. MAGDY ALFARAMAWY, MD HONORARY ACADEMICIAN OF OGASH OGASH Professor
Abu Dhabi - U.A.E.

Prof. SANJAY GUPTE, MD
Secretary General OG/SSPP
SubContinental(INDIA) Chairman of OGASH
Professor of OGASH Academy
Presidium Member of IAMSS
Senior Lecturer of CSPP
President OG SSPP 2009/2010
PUNE, INDIA

PROF. ARIS ANTSAKLIS
45th OG/SSPP INTERNATIONAL CONGRESS PRESIDENT
Professor of OGASH Academy
Honorary Academician of OGASH
Professor of Obstetrics&Gynecology
University of Athens
E-mail:

arisants@otenet.gr
Prof.Sir Sabaratnam Arulkumaran,
Past President FIGO, UK
Professor Emeritus of O&G,
St George's, University of London
Past-President of the International
Federation of Obstetrics&Gynaecology (FIGO)
Past President of the British Medical Association ('13-'14)
& Royal College of Obstetricians and Gynecologists ('07-'10)
Professor of OGASH Academy
Honorary Academician of OGASH
Knight Bachelor in recognition of Services to Medicine
& Health Services by Her Majesty
the Queen - Birthday Honours List – June 2009